LG to future-proof smart homes of tomorrow
Dubai-UAE: 17 September 2017 - LG Electronics, a pioneer in home electronics and appliances is paving the way for a truly interconnected future by introducing some of the most intuitive and advanced products to help home makers and users achieve a more convenient lifestyle.
As time moves on, newer and smarter devices are continuously being introduced to create a smart ecosystem bringing the long-imagined smart home even closer to reality. Furthermore, equipped with LG's Deep Learning capabilities, LG's user-centric and smart electronic devices will gather data using sensors, accumulate it on cloud networks through Wi-Fi and analyze it to better understand consumers. Furthermore, based on the collected data, the devices provide users with new solutions to everyday problems.
"Today's consumers expect remote control capabilities for their appliances, embracing technology that allows them to access status, troubleshooting, and maintenance data," said Yong Geun Choi, President LG Electronics Gulf. "Connected gadgets offer advice on how to save energy, increase user convenience and improve appliance performance based on user history to future-proof not only their homes, but their lives."
The increasing availability of Deep Learning allows smart homes to better serve users, increasing the appeal of full IoT integration. While convincing the mass of consumers to adopt IoT will be a challenge, Deep Learning software is key to ensuring that Smart Homes become the norm.
Whether you are looking to be environmentally responsible or to save money, LG has engineered their home appliances with a plethora of features to assist for both. The LG TWINWash washing machine and LG DUALCool Inverter Air conditioners are examples of this as users can now wash two loads at the same time as well as cool their homes in the most efficient manner utilizing it's award winning Inverter technology.
Furthermore, LG's SmartThinQ application is one of the company's first step towards developing a network that thrives on Artificial Intelligence as today it can trouble shoot minor problems, however in the future, it may be the case whereby the company can recognize when a certain component is about to fail and make all the necessary arrangements from ordering a replacement part to scheduling delivery and installation to ensure the user is never inconvenienced at any given time.
Although many believe that we are still a few years away from having Artificial Intelligence enter our lives, the fact is, it is almost here and LG is emerging as a respected leader in this dynamic space with its lineup of advanced robots, each designed to meet specific consumer needs and can be operated via voice control.
The company's impressive collection of robots includes the Lawnmower Robot, the Hub Robot and HOM-BOT? in addition to the more specialized Airport Robot and Airport Cleaning Robot.
The Hub Robot unites a diverse range of smart appliances under a single ecosystem, optimizing operations and enhancing convenience.
The Hub Robot even utilizes Amazon Alexa's voice recognition technology to allow for easier access and even boasts compatibility with smaller robots that can be used to extend the reach of the smart home.
The HOM-BOT? combines powerful cleaning performance with home security features and DeepThinQ? technology, which allows the vacuum to adapt its routine as it cleans the house.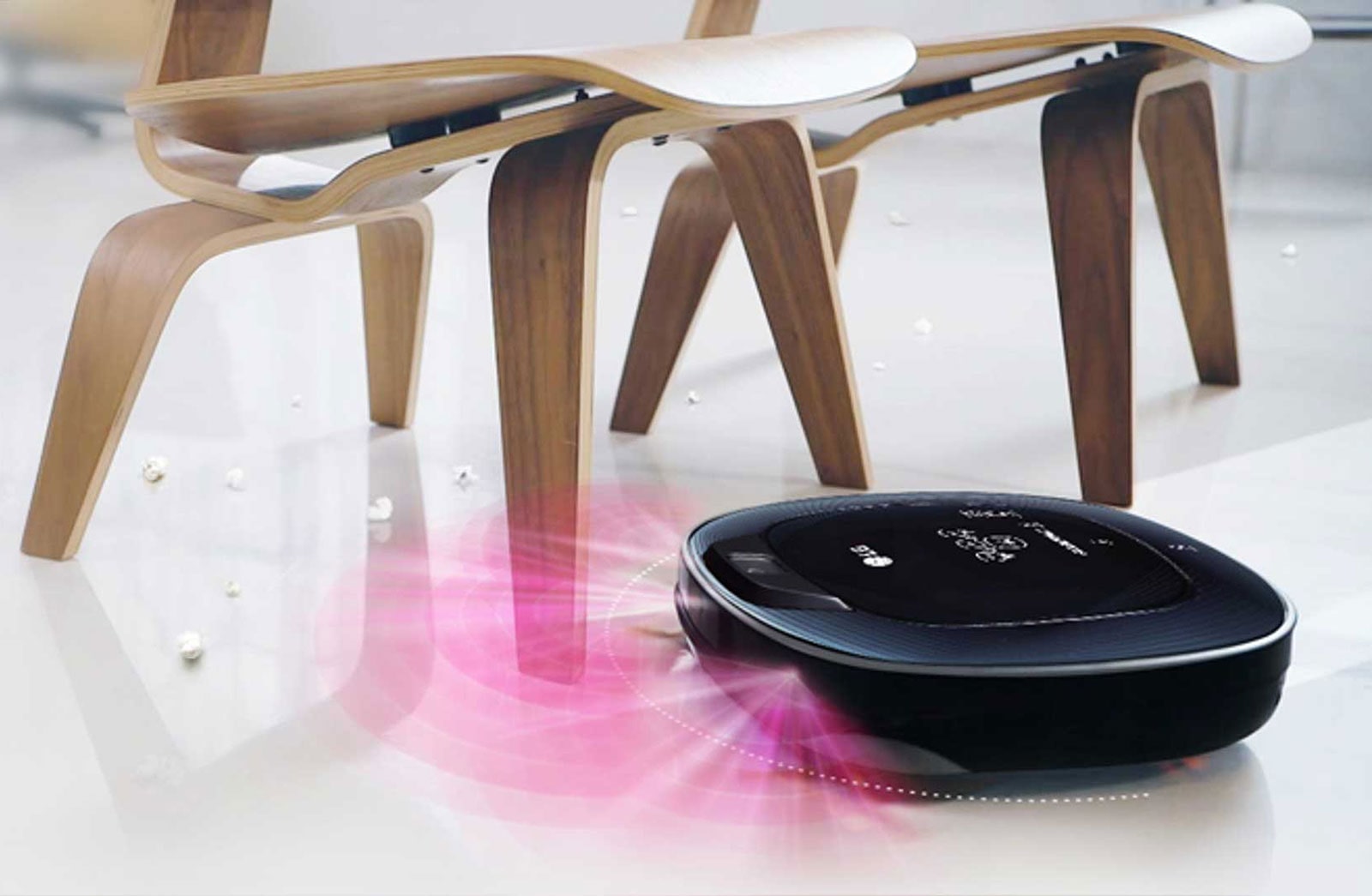 The Airport Robot is designed with travelers in mind, answering questions in a number of languages in order to streamline air travel.
LG is on a quest to develop the most intuitive, user-centric and convenient future platforms to ensure people live more convenient lives in the future. By furnishing homes with smart technology, LG further cements itself as pioneer in the home electronics and appliance industries and becomes the ultimate option for the most state-of-the-art products available today.
-Ends-
About LG Electronics, Inc.
LG Electronics, Inc. (KSE: 066570.KS) is a global leader and technology innovator in consumer electronics, mobile communications and home appliances, employing 77,000 people working in 125 locations around the world. With 2016 global sales of USD 47.9 billion (KRW 55.4 trillion), LG comprises four business units ― Home Appliance & Air Solutions, Mobile Communications, Home Entertainment and Vehicle Components ― and is one of the world's leading producers of flat panel TVs, mobile devices, air conditioners, washing machines and refrigerators. LG Electronics is a 2016 ENERGY STAR Partner of the Year. For more news and information on LG Electronics, please visit www.LGnewsroom.com.
Media Contact
LG Electronics Gulf FZE
Sajeeth Shetty
Tel: +9714-350 9500
Fax: +9714-334 4304
Email: sajeeth.shetty@lge.com
LG-One
Hiba Abou Ghazale
Telephone: +971 4 553 9543
Fax: +971 4 553 9554
Email: hiba.aboughazale@lg-one.com