Company forecasts growing demand for innovative and ultra-premium products, ushering in an enhanced line-up for MEA in 2017
City, Country, February 19th, 2017: Building upon a long history of award-winning designs and leading the way with innovative technologies and elegant designs, LG Electronics (LG) - a global leader and technology innovator, is solidifying its market-leading position by showcasing its 2017 premium product line-up at the company's annual two-day innovation event - InnoFest 2017.
Kicking off in Barcelona, Spain this year and attracting over 250 retailers, partners and customers from across the Middle East and Africa (MEA), Innofest 2017, represents a crucial platform for reiterating LG's position in the global consumer electronics and appliance industries.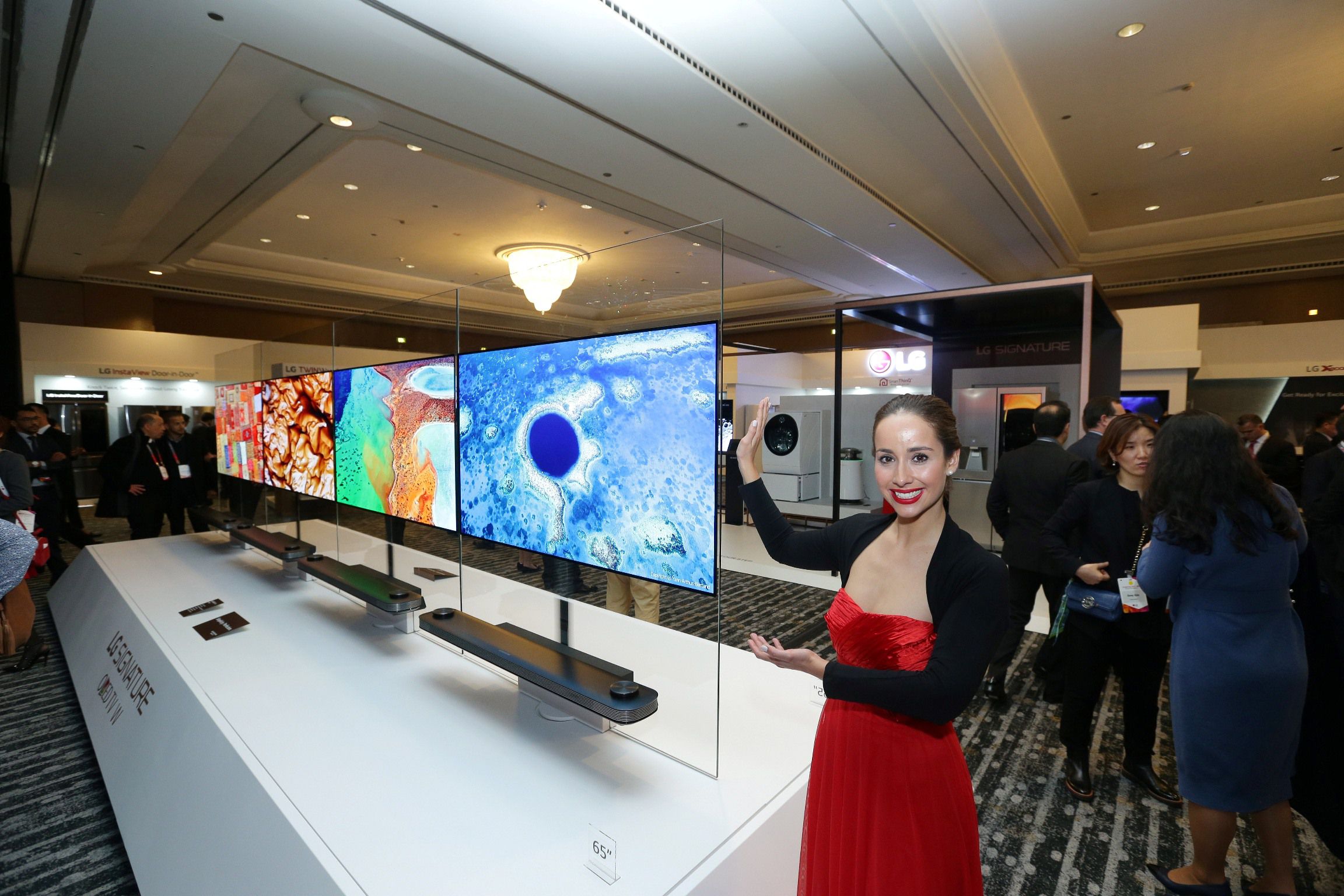 InnoFest 2017 highlights LG's increased focus and commitment in not only emerging as a leader in the premium product category but also showcasing an expansive line-up of innovative and energy efficient products, planned for MEA, across multiple business units.
Commenting at Innofest 2017, Kevin Cha, President, LG Electronics Middle East & Africa, said, "Technology is progressing at a faster pace than ever and the force of the change is becoming even more powerful. Today it has progressed to the point where innovation is no longer about creating a better life, instead it is the desire to create a better lifestyle for consumers that underpins our premium product philosophy. 2017 will see LG Electronics pursuing an innovative, energy efficient and a premium product market strategy, positioning the company as a technology innovator with a flair for convenience, design and style."
From the stylish, premium and most talked about LG SIGNATURE line-up, revolutionary OLED TVs, ground-breaking TWIN Wash washing machines, smart home appliances, energy efficient products and everything in between, LG's 2017 line-up combines the best of LG's cutting-edge technology and world-class design with exquisite attention to detail for today's most discerning consumers.
OLED W7
With more than 120 awards at CES? 2017, LG's revolutionary new LG SIGNATURE W7 OLED 4K TV bagged the official Engadget CES' Best of the Best Awards.
Riding on this success, Innofest 2017 is focussing on bringing ground-breaking technologies to the Middle East & Africa markets. The OLED W7 series exemplifies cutting-edge innovation within the home entertainment space. The innovative design of the W7 series follows LG's "less is more" philosophy, stripping away everything to emphasize the beauty of the screen alone. LG OLED TVs are less than 4mm thick when measured from the wall, to which they can be mounted with magnetic brackets, without any gap between the TV and the wall. The sense of immersion is completed through up-firing speakers which produce Dolby Atmos sound.
LG SIGNATURE
LG's most talked about LG SIGNATURE Line-up with the LG SIGNATURE OLED TV, LG SIGNATURE Refrigerator, the LG SIGNATURE TWINWashTM washing machine and the LG SIGNATURE Air Purifier was a highlight at the show.
LG's premium product strategy will witness a boost with the introduction of these premium products across key markets in MEA in 2017.
LG TWINWash?
Among the key attractions within the home appliances category is the LG TWINWash?, which allows consumers the ability to wash two loads of laundry at the same time. LG's redesigned 24kg capacity TWINWash? is an exceptional innovation for any family on the look-out for the next big thing in home appliances that will make life much simpler.
IoT & ROBOTICS
Another key highlight at Innofest 2017 focuses on company's latest foray into the development of ground-breaking line-up of intelligent robots, part of the company's innovations in artificial intelligence and developments in the IoT ecosystem. The line-up includes a home robot that doubles as a smart home gateway and intelligent home notification centre, enhancing convenience in users' day-to-day lives.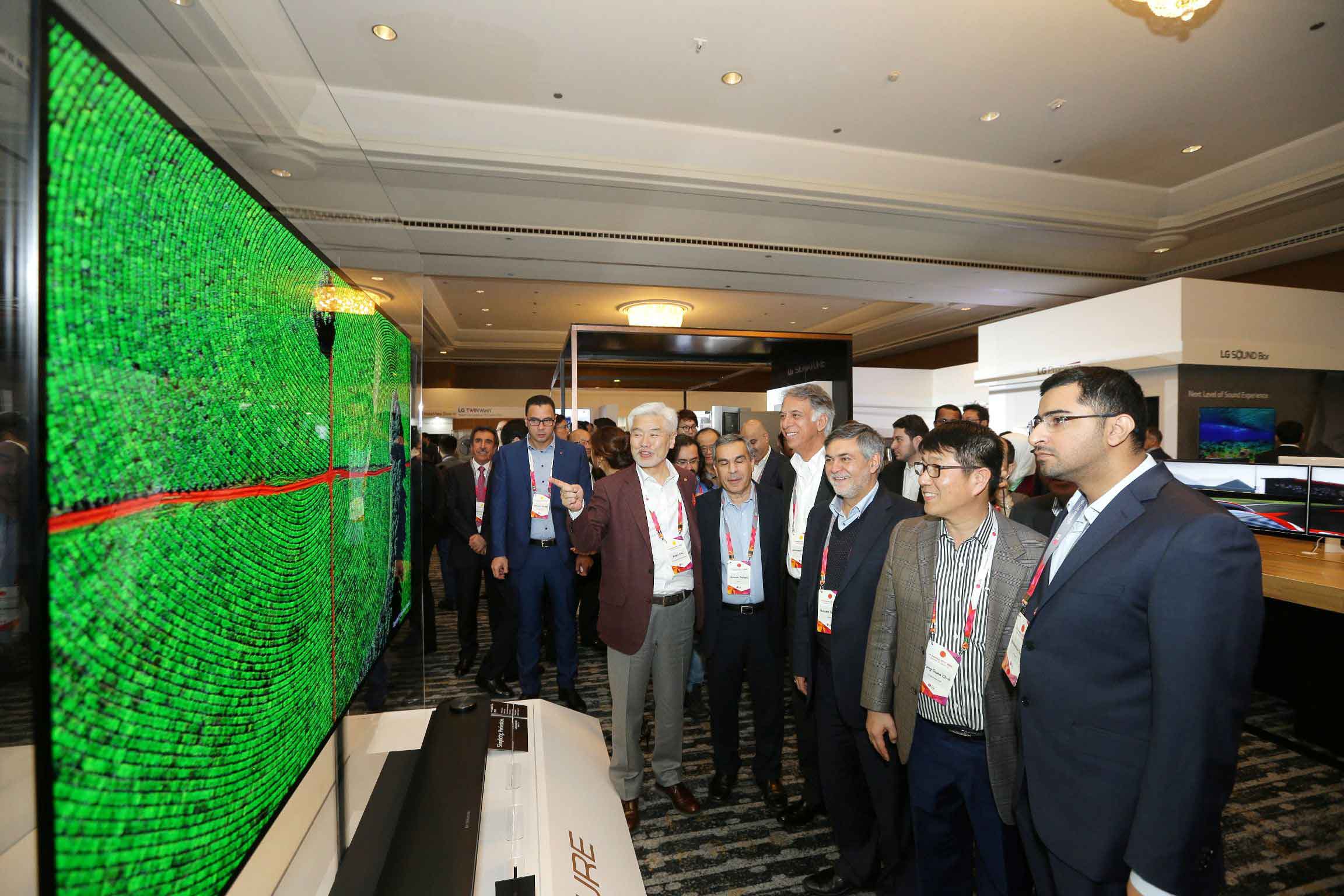 Green & Energy efficient Air Conditioning Solutions
Last but not the least, LG will also be showcasing its latest air conditioning solutions with the cutting edge Inverter Technology. Through the inverter compressor, LG's products are able to operate under the extreme climatic conditions of the Gulf, even up to 65℃.
While regular air conditioners can only turn on and off, LG Inverter Technology can control rotation frequency to produce cooling more efficiently. The energy saving efficiency has been certified by TUV. The inverter technology is reliable due to increased durability, and it offers optimal indoor environmental comfort for users.
"LG has made great strides with the continued support and goodwill of business partners across MEA. We are thrilled that through InnoFest 2017, we can continue to meet with our key stakeholders, discuss local market opportunities and expand the reach of our new line-up to many more discerning consumers across the region," Cha concluded.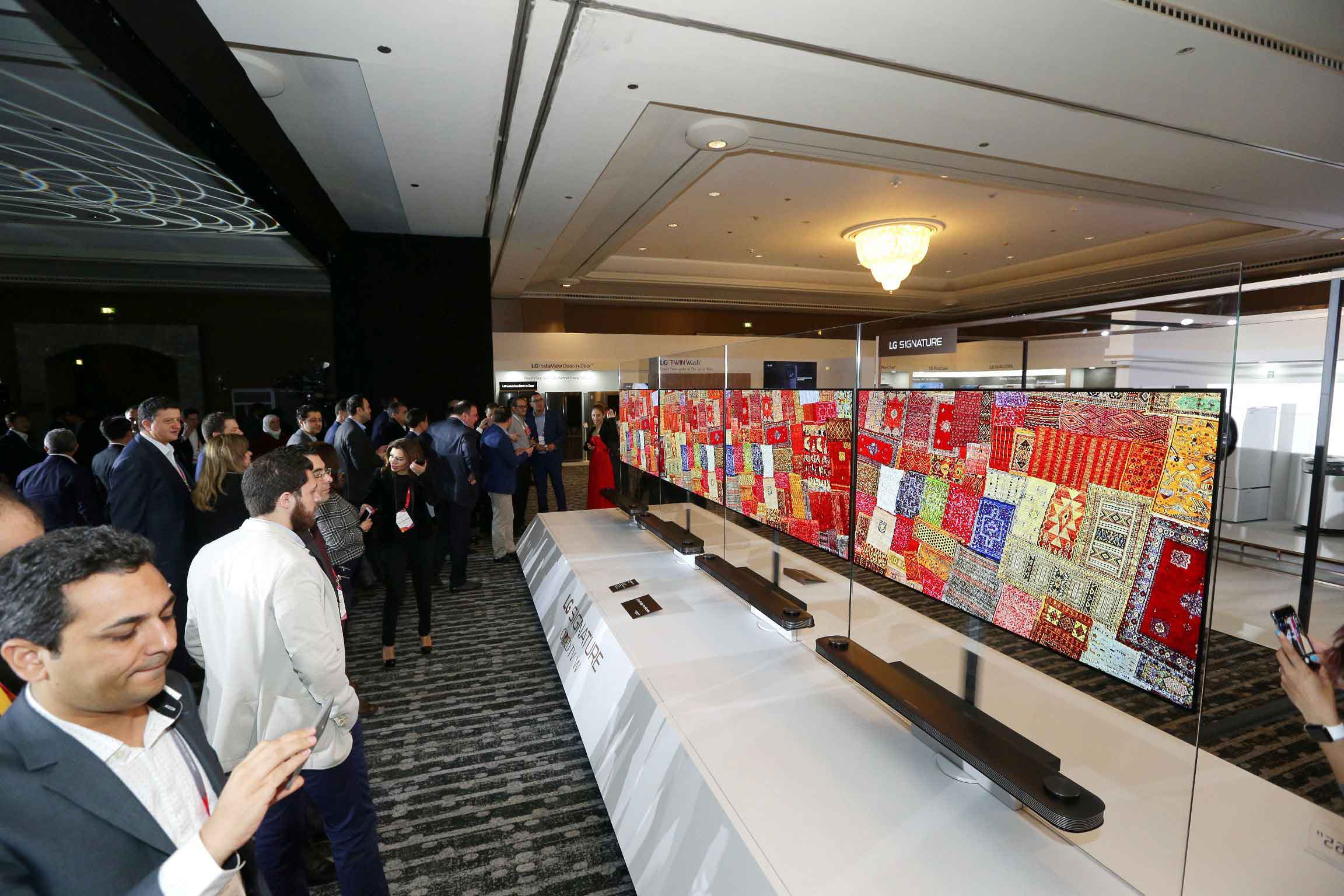 LG was applauded with 21 CES Innovation Awards from the Consumer Technology Association (CTA?) in 2017 across home appliance, home entertainment and mobile communications categories. LG's latest products are built on the foundation of excellence and come with a number of new cutting-edge features designed to transform the lives of the consumers. Delivering innovation for a better life will continue to be the foundation of LG's product strategy for 2017.
# # #
About LG Electronics Middle East & Africa Regional Headquarters
LG Electronics Middle East & Africa (MEA) is the regional headquarters for LG Electronics based in Dubai responsible for the vast area from Western Sahara to Pakistan and from Turkey to South Africa. The MEA headquarters oversees operations in 23 countries comprised of 12 subsidiaries, 11 branch offices and 3 manufacturing facilities, covering sales across 35 countries. Employing more than 2,000 local workers, LG's MEA headquarters is the hub for strategic governance of the company's business in the region and provides support to country offices in the areas of marketing, human resources, training and procurement, among others.
For more information, please contact:
Padma Venu
Regional PR Manager
LG Electronics Middle East & Africa

LG-One
Walid Abdulrahman
Telephone: +971 4 553 9543
Fax: +971 4 553 9554
Email: walid.abdulrahman@lg-one.com