LG Helps Families Eat Healthy and Waste Less with Innovative Technology this Ramadan
LG's innovative new Linear Top Freezer allows families to safely store fresh ingredients for longer, for a healthier, more productive Holy Month
Dubai, UAE, xx, April: LG Electronics' brand-new addition to the Linear Top Freezer range of refrigerators for the UAE is already proving to be a hit amongst residents due to its innovative technologies, offering customers time-saving, convenient and user-friendly features for complete peace of mind. The LG Linear Top Door-in-Door Freezer allows families in the UAE to prepare for Ramadan with fresh fruits, vegetables and other essentials, without the fear of them spoiling, thanks to LG's smart, consumer-centric technologies.
The LG Linear Top Freezer is ideal for any family home thanks to features like LINEAR Cooling? that ensures that the interior of the fridge remains at a steady temperature throughout its operation. This means that you can confidently buy your weekly groceries without having to worry about them spoiling.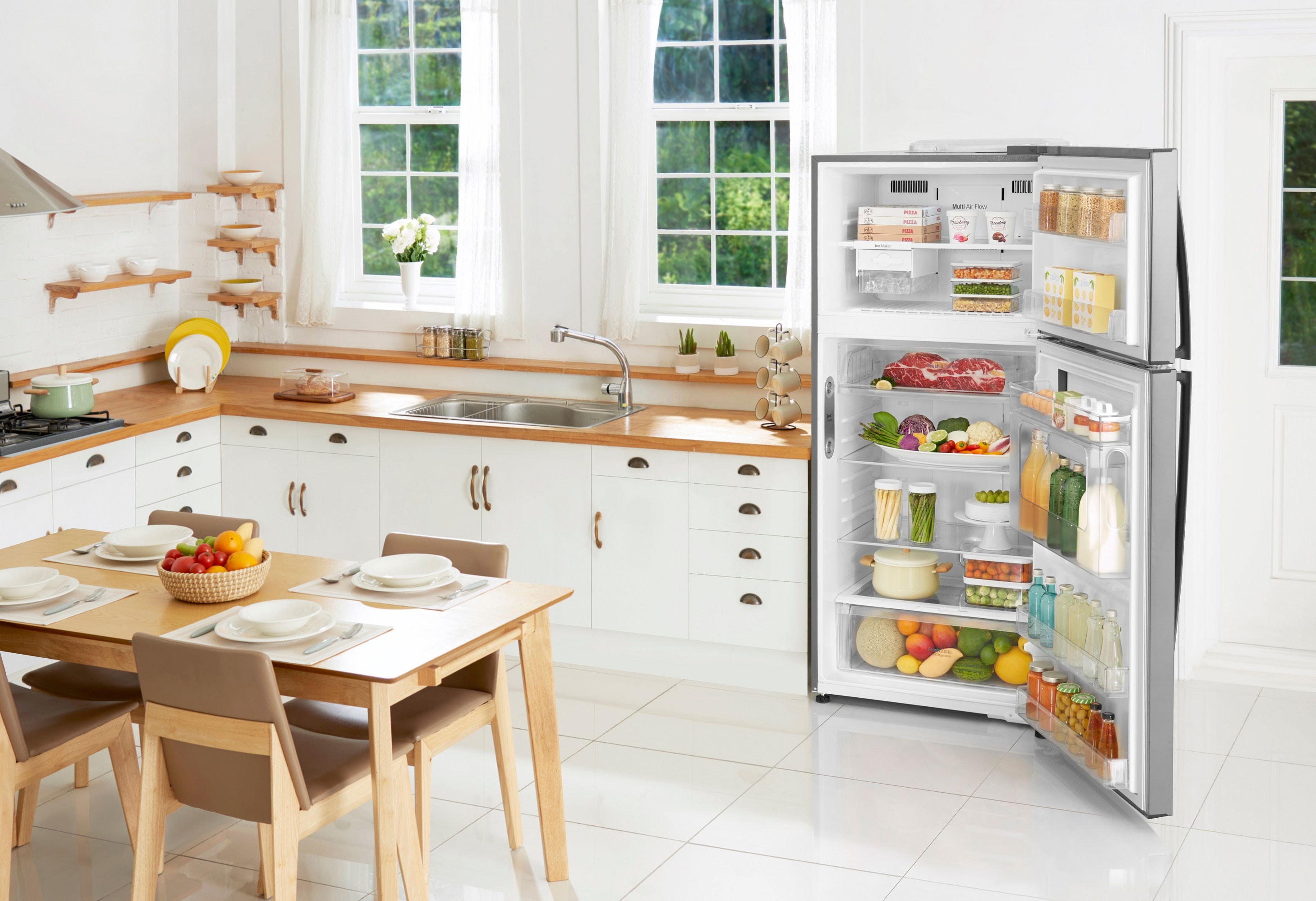 Constant opening and closing of regular fridges results in loss of temperature inside, leading to perishable items like dairy, fruits and vegetables not staying at their ideal storage temperatures. Thanks to LG's LINEAR Cooling? feature and DoorCooling+?, the LG Linear Top Freezer can cool 35 percent faster than conventional fridges and maintain that temperature with a fluctuation of only ±0.5°C, so food stays fresh longer. This significantly reduces food wastage, especially during the Holy Month, when families across the emirates are trying to reduce their waste footprint.
Mr. Yong Geun Choi, President, LG Electronics Gulf, said, "Food waste is a known issue during Ramadan, and LG is committed to not just helping people eat healthy, but reducing food waste as well. We are leading the way with our green, smart and innovative refrigerators that feature advanced convenient, time-saving and consumer-centric technologies in unmatched designs. We will keep offering user-friendly products that offer our customers convenience, and benefit their overall health and productivity."
Another intelligent innovation of the LG Linear Top Freezer is the Door-in-Door feature, which is literally a door within a door, built to store the grocery items most reached for, like water, milk, juice, eggs, snacks, etc, within easy reach, without ever having to open the fridge. Using this feature, the fridge is able to reduce cold air lost by a staggering 41 percent, which translates to not just fresher food, but lower electricity consumption as well.
LG has also kept health as the priority, incorporating its advanced HygieneFresh+? air filter, which removes 99.999 percent of bacteria in the fridge. The 5-stage filtering process even removes bad odours. Thanks to HygieneFresh+?, you can ensure that your loved ones eat contaminant-free food, preventing any food-borne illnesses in the process.
For large families who want to store more leftovers or prepare food in advance and freeze it, the LG Linear Top Freezer has a modular set-up. This means users can conveniently make space for large items by simply moving the ice trays and ice maker. There is also a special Fresh 0 Zone compartment that allows you to defrost foods at the ideal temperature before cooking. Special vegetable and fruit storage compartments take the hassle out of maintaining their freshness, while ensuring they remain at their optimal best for consumption.
The LG Linear Top Freezer also features LG's lauded Inverter Linear Compressor, which significantly reduces vibrations, noise and energy consumption. A majority of household energy consumption is from fridges and air-conditioners, but thanks to LG's innovations in motor and compressor technologies, consumers do not have to worry about energy efficiency or sky-high electricity bills from their appliances.
Thanks to LG SmartThinQ app, consumers can also control features like HygieneFresh+?, set the temperature, and diagnose their LG Linear Top Freezer with the simple touch of a button. Just another way that LG is bringing consumer-centric technologies to its customers in the UAE.
LG believes that a healthy home is a productive home, which is why LG is constantly innovating and bringing new and advanced technologies to its products, to ensure families have a healthy and happy life.
The LG Linear Top Freezer is now available across all leading retailers in the UAE. For more information, please visit www.ccc-sh.net/ae. To see celebrity chef Osama's review of the LG Linear Top Freezer and his healthy recipe using leftover food from the refrigerator, please visit https://www.facebook.com/OsamaChef/videos/10156194015867421/.
-Ends-
About LG Electronics, Inc.
LG Electronics, Inc. is a global innovator in technology and manufacturing, employing 75,000 people working in more than 100 locations around the world. With 2017 global sales of USD 55.4 billion (KRW 61.4 trillion), LG comprises five business company ― Home Appliance & Air Solutions, Home Entertainment, Mobile Communications, Vehicle Components and Business-to-Business ― and is a world-leading producer of TVs, refrigerators, air conditioners, washing machines and mobile devices. LG Electronics is a 2017 ENERGY STAR Partner of the Year. For more news and information on LG Electronics, visit www.LGnewsroom.com