ONE STEP CLOSER TO A BEZEL-LESS DISPLAY
LG's Razor-thin Video Wall Provides a Seamless Viewing
Experience for Effective Business Communication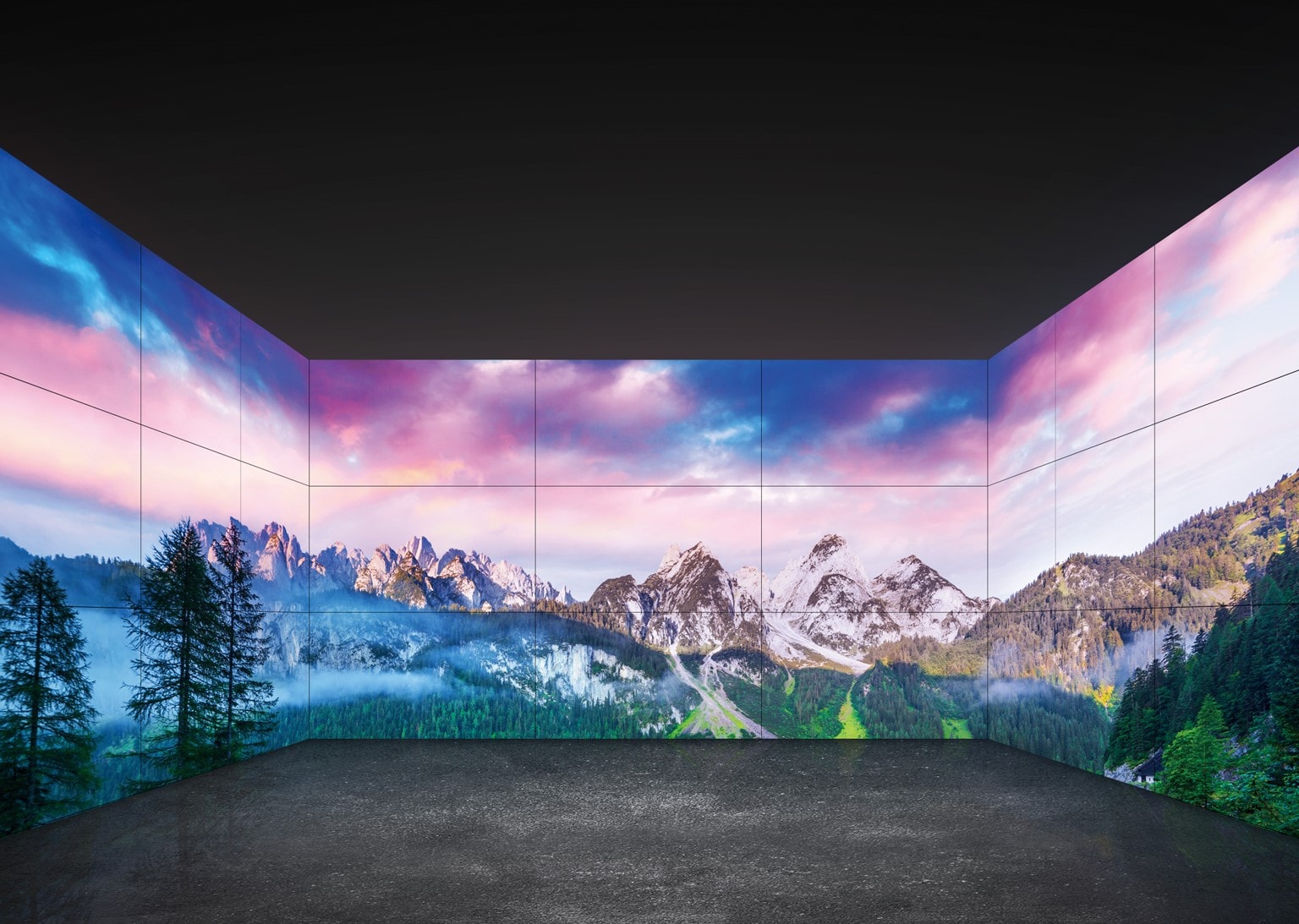 DUBAI, Apr. 25, 2019 – LG Electronics (LG) is today presenting its revolutionary 55-inch Video Wall at its MEA LG Connect 2019 event.
At the Grand Millennium Hotel in Business Bay, Dubai, MEA LG Connect will provide select media, customers and partners exclusive insight into LG's latest information displays and signage designed to help businesses communicate more effectively.
During a product tour, customers will have the opportunity to experience a range of new solutions up-close, including the world's narrowest 0.44mm Even Bezel Video Wall (model 55SVH7E). A step closer to a bezel-less display, LG's razor-thin Video Wall provides a seamless viewing experience for greater immersion. Bezel to bezel, the gap between each connected screen is merely 0.88mm – almost as thin as a typical credit card.
The LG Video Wall also has a higher viewing angle than conventional competing displays and IPS panel technology. This ensures that content remains visible and captivating from a wide range of viewing angles. LG's proprietary webOS 3.0 operating system makes it extremely easy to maintain and create content. This display solution is optimized for control rooms and venues that require multi-screen setups such as shopping malls and lecture halls.
LG developed the advanced Video Wall to meet the needs of a range of audiences and environments. From delivering content more efficiently in boardroom meetings to transforming large venues and retail spaces, LG's Video Wall is designed to captivate and create maximum impact for businesses.
For more information on LG's Video Wall, please visit:
https://www.lg-informationdisplay.com/product/digital-signage/video-wall/55SVH7E-A-AUS.
# # #
About LG Electronics Business Solutions Company
The LG Business Solutions Company is a trusted partner offering innovative products and solutions for international customers worldwide. Through unique offerings such as industry-leading OLED signage and video walls with nearly invisible bezels, LG has made itself a formidable name in the commercial sector. With heavy investments in future growth engines such as high efficiency solar solutions, energy storage systems (ESS) and energy management solutions (EMS), LG is committed to returning strong value to its customers. For more information on LG's Business Solutions, visit www.ccc-sh.net/b2b.
Media Contacts:
Karima Karmouzi
LG Electronics MEAHQ
Tel: +971 563105587
Email: karima.karmouzi@lge.com
Aaron Budwal
LG-One
Tel: +971 45539543
Email: aaron.budwal@lg-one.com