QATAR SAYS 'HALA' TO THE WORLD'S FIRST
ARABIC SUPPORTED AI TVS
New OLED and NanoCell TVs Integrated with AI and Arabic Language Capabilities for Unrivalled Enjoyment
DOHA, July 28, 2019 – LG Electronics (LG) has unveiled its new OLED and NanoCell TVs, which highlight its latest innovations in television technology.
Bloggers and news outlets came face-to-face with LG's OLED TVs (models: E9 and C9) and NanoCell TVs (models: SM90 and SM81), which have the ability to understand requests and commands in Arabic, using voice service support. Natural Language Processing (NLP) enables LG's new televisions to work using voice-activated control in multiple languages.
Held at the Westin Hotel in Doha, the event gave over 120 attendees access to the company's new lineup of TVs which are now available locally in Qatar.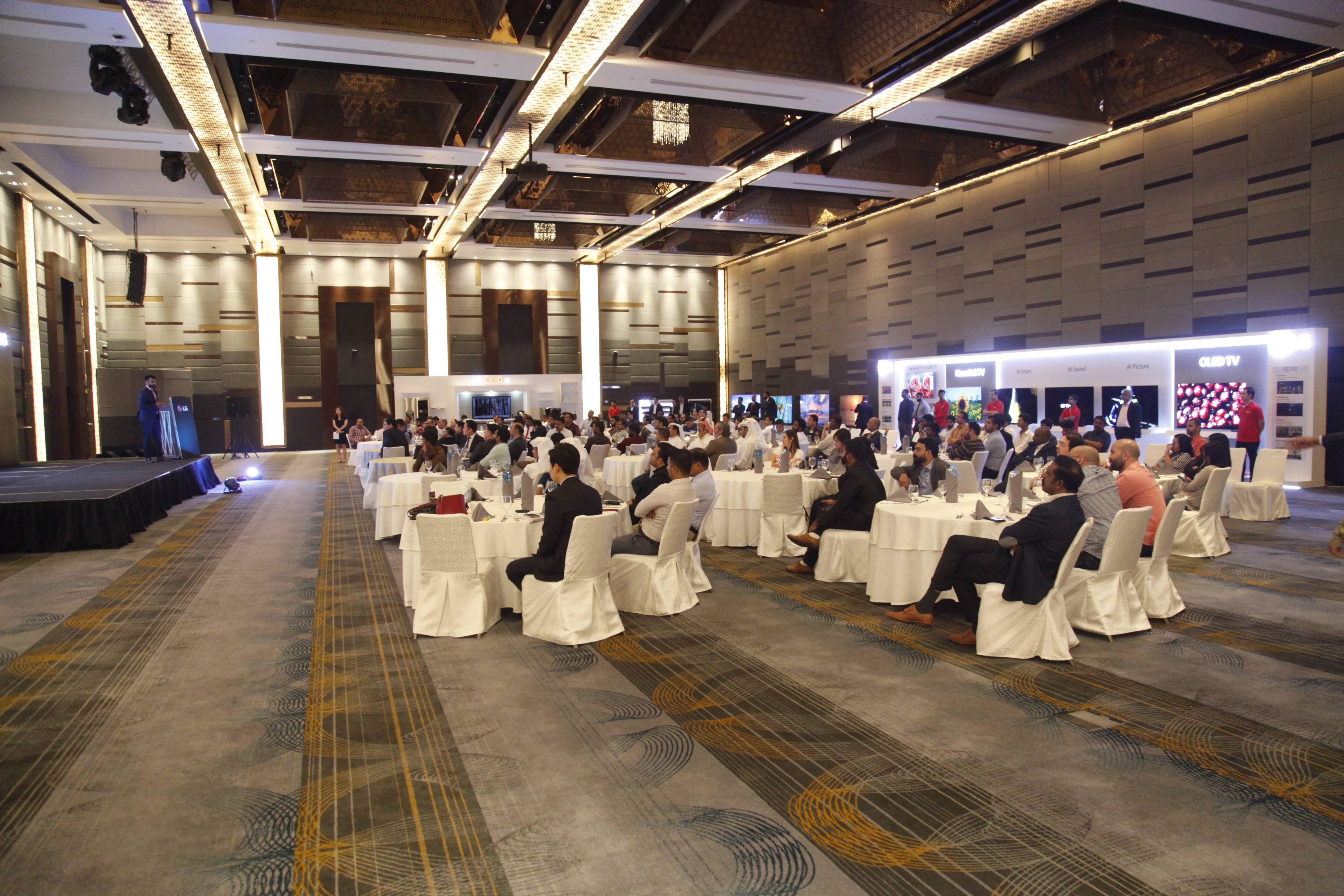 Globally, LG continues to lead in terms of OLED production and sales. As part of its strategy for growth in Qatar, LG is focusing on providing residents with more bespoke solutions that enable them to enjoy content with greater ease. To achieve this, LG has introduced its ThinQ AI platform with 2nd Generation α9 Processor into a range of its televisions.
LG's ThinQ AI technology is designed to listen, think, answer and evolve, in line with the user's requests and personal tastes. Additionally, the next generation intelligent processor deploys a deep learning algorithm, enabling ThinQ AI to produce better picture and acoustic sound quality, by analyzing content and optimizing output. TVs equipped with LG's ThinQ AI platform can also sense lighting conditions and automatically adjust their brightness to enhance screen visibility.
Families in Qatar will now be able to experience unrivalled levels of comfort and ease-of-use, by simply speaking to their TVs in the language that they most frequently use at home. Users can control their televisions and ask complex questions. With evolving communication, a user watching a movie can ask the television for more information pertaining to the TV content such as the actor's name, films they have starred in, the background score and more. LG's OLED and NanoCell TVs come with support for a total of 15 languages, including English, French, Portuguese, Spanish, Russian and more – catering to the various expat communities living in Qatar.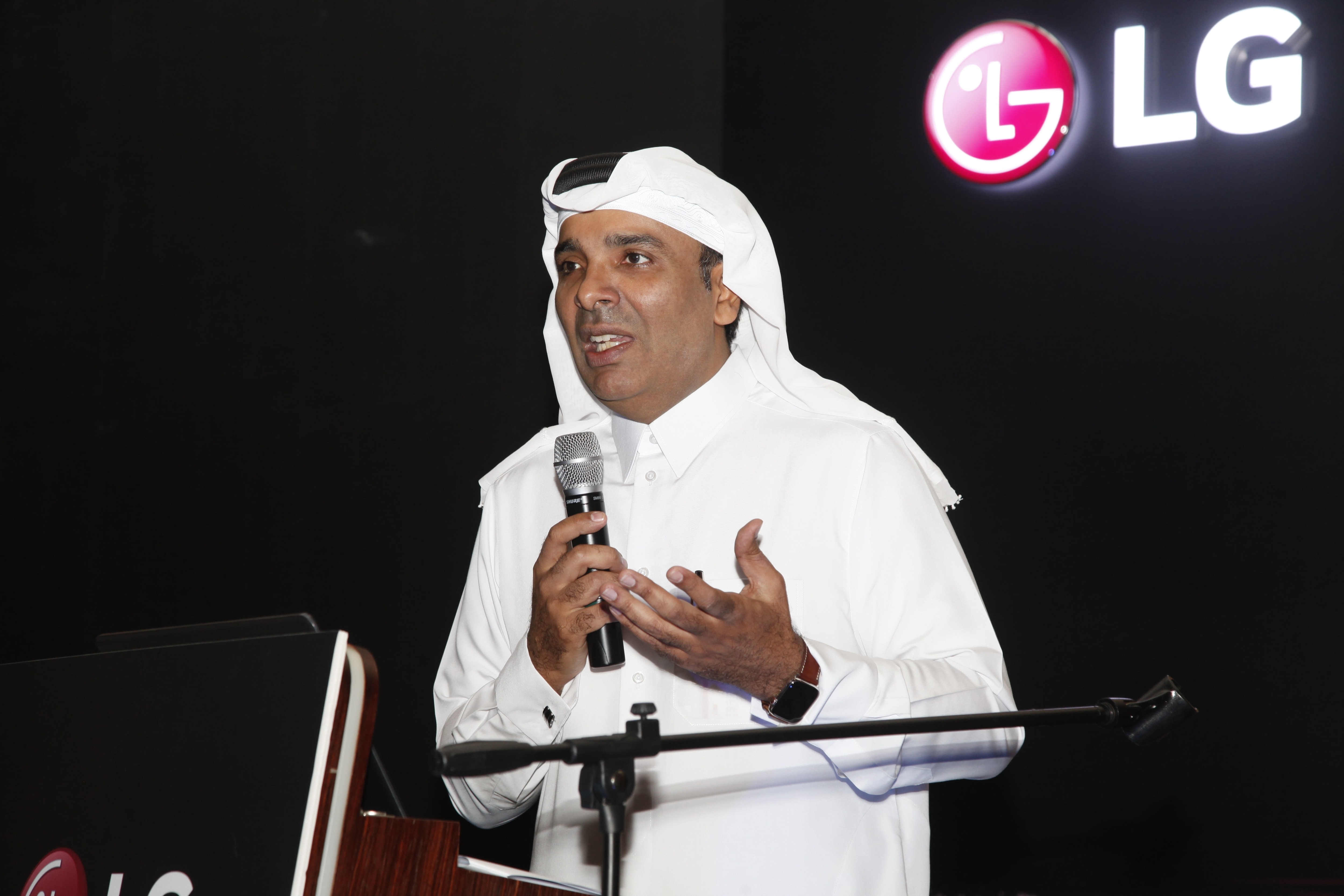 Empowering consumers to live more efficiently, Open Connectivity Foundation (OCF) enables home appliances and entertainment devices to be controlled directly from the TVs Home Dashboard. Just as they would control the TV's own settings from a webOS interface, homeowners can now also operate their speakers, washing machines, air purifiers and more from the comfort of the living room.
Commenting on LG's new OLED and NanoCell TV technology, Mr. Hongju Jeon, President LG Electronics Gulf said, "It is with great pride that we are introducing our most advanced TVs to consumers in Qatar. As a leading corporate citizen, LG Electronics is playing an active role towards providing solutions that speak to the local communities in which we operate. I believe that with our unique ThinQ AI platform and now the world's first Arabic-enabled AI TVs, we can create more immersive entertainment experiences for families to enjoy in Qatar."
# # #
About LG Electronics Home Entertainment Company
The LG Electronics Home Entertainment Company is an industry leader in televisions, audio video systems, monitors, projectors and portable computers. The company is a recognized innovator in the industry for its leadership in OLED TVs which revolutionized the premium TV category. LG is committed to improving customers' lives with innovative home entertainment products led by category-leading OLED TVs and award-winning NanoCell TVs featuring artificial intelligence capabilities. For more information, visit www.LGnewsroom.com.
Media Contacts
LG Electronics Gulf FZE
Karima Karmouzi
Regional PR Manager/MEA RHQ Marketing Team
Tel: +971 4 279 9507 (Ext. 507)
Email: karima.karmouzi@lge.com
LG-One
Aaron Budwal
Account Executive
Email: aaron.budwal@lg-one.com