LG QUADWASH OFFERS MAXIMUM EFFICIENCY
AND CONSERVES ENERGY FOR MIDDLE EAST CONSUMERS
LG QuadWash Dishwashers are Designed for Greater Convenience and Efficient Performance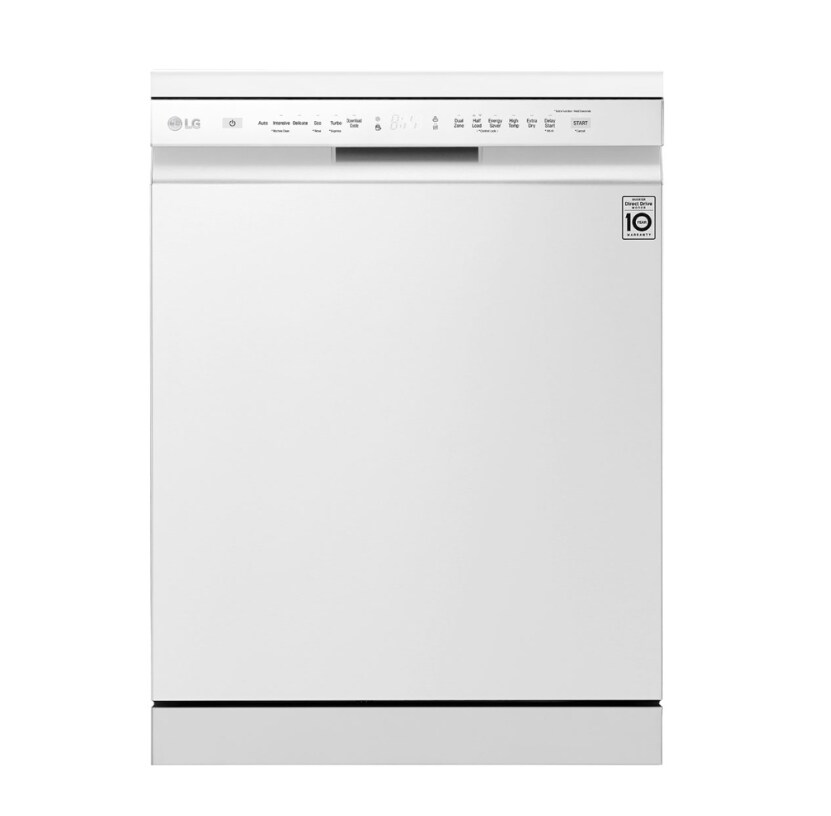 DUBAI, September 16, 2019 – LG Electronics (LG) continues to bring innovation to life in order to maximize efficiency and conserve energy for homeowners in the Middle East.
Amongst LG's expanding range of home appliances, the LG QuadWash combines modern design with responsible functionality to create a sustainable lifestyle in the kitchen.
The LG dishwasher uses high-pressure jets and multi-motion spray arms to shoot water streams in various angles to reach every corner. The foldable tines let you load the dishes the way you want. LG's Inverter Direct Drive motor gives reliable performance without creating much noise. In addition to that, unlike the conventional motors, LG dishwasher's innovative Inverter Direct Drive Motor is incredibly energy efficient.
Addressing different needs to different consumers, the QuadWash allows consumers to adjust the height of the upper rack to three different levels, which enables loading taller items. It gives a choice of the Turbo Cycle to clean stubborn soiled dishes in less than an hour, conserving energy that would have been used for longer.
The Dual Zone Wash gently cleans your delicate dishes and also lets you power-wash the heavy-duty pots and pans, allowing less use of the dishwasher for a variety of dirty dishes to be done simultaneously. The temperature of the tub reaches up to 80 degree Celsius, ensuring deep cleaning and ultimate hygienic care of dishes.
The patented and very efficient Smart ThinQ feature allows the connection of the QuadWash dishwasher with the user's smartphone. This helps the user to monitor the cleaning at their most convenience with a tap of a screen. Furthermore, one of the features within the QuadWash, is the Machine Clean Reminder function which works well to remind users to run the cleaning cycle to keep the dishwasher fresh and highly functional.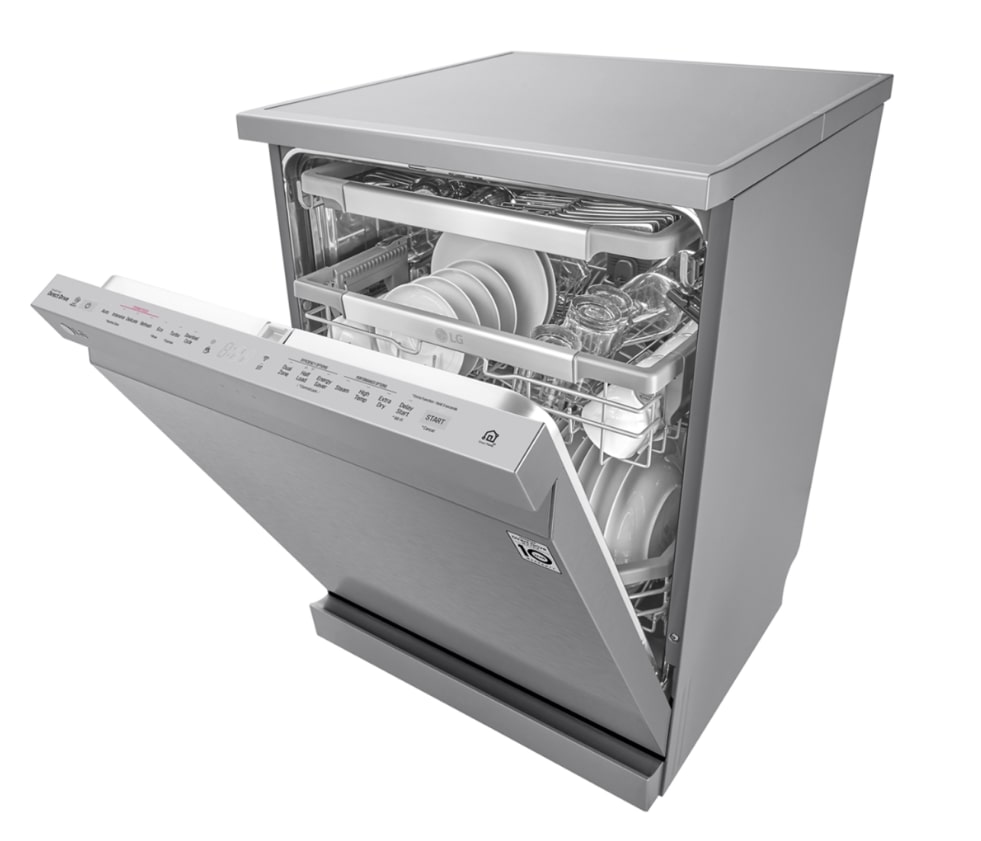 LG currently has four different models of its QuadWash dishwashers available locally, with prices ranging from approximately AED 2,571 to AED 4,619.
For more information on LG's QuadWash technology, please visit:
http://www.ccc-sh.net/ae/dishwashers
For high-resolution images, please download the images from the following link: LG QuadWash Images
# # #
About LG Electronics Home Appliance & Air Solution Company
The LG Electronics Home Appliance & Air Solution Company is a global leader in home appliances, smart home solutions, air quality systems as well as futuristic products featuring artificial intelligence. The company is creating total solutions for the home with its industry leading core technologies and is committed to making life better for consumers around the world by developing thoughtfully designed kitchen appliances, living appliances and air solution products. Together, these products deliver enhanced convenience, superb performance, efficient operation and compelling health benefits. For more information, visit www.ccc-sh.net.
Media Contacts
LG Electronics Gulf FZE
Karima Karmouzi
Regional PR Manager/MEA RHQ Marketing Team
Tel: +971 4 279 9507 (Ext. 507)
Email: karima.karmouzi@lge.com
LG-One
Aaron Budwal
Account Executive
Email: aaron.budwal@lg-one.com