LG REVOLUTIONIZES AUDIO EXPERIENCES IN MEA
From sound bars and mini components to portable speakers, new audio systems from LG deliver superior sound at home and on-the-go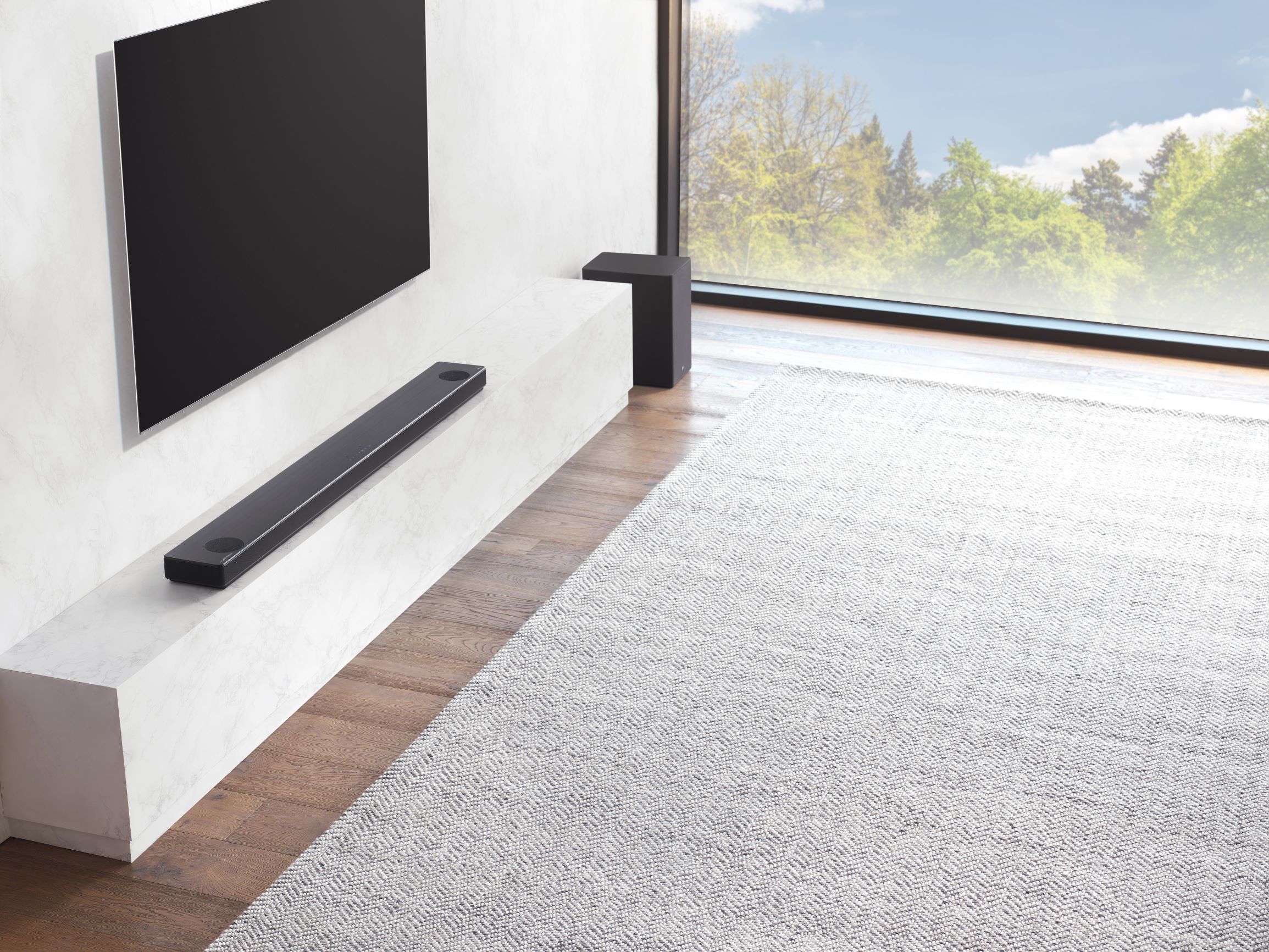 Dubai, UAE: 16 April 2019 – LG Electronics (LG) recently unveiled its latest lineup of 2019 audio systems set to transform the way people experience sound in the Middle East and Africa region.
At InnoFest MEA, LG's annual celebration of innovation, the company's flagship SoundBar for 2019 was showcased. The SL10YG features a powerful output of 5.1.2ch 570W sound bar and superior technology from Meridian Audio, housed in an elegant body, with understated design. Meridian's Bass & Space technology enables the SL10YG to create strong bass, alongside a rich, textured sound for a definitive listening experience. Meridian Image Elevation works to enhance the listener's sense of immersion, lifting audio to create sound that not only surrounds the room, but also complements what is on screen to provide a greater sense of realism.
With up-firing and side-firing speakers, the SL10YG supports widely acclaimed Dolby Atmos? and DTS:X technologies to provide an added layer of precision and clarity. LG's SL10YG SoundBar also supports high-resolution audio via an advanced processing algorithm that can upconvert conventional audio file formats, bringing output closer to studio quality. For ultimate convenience, the LG Soundbar also features Google Assistant – requests are simply a voice command away.
For a more streamlined form, the sleek SL9YG SoundBar can be installed flush to the wall to save space. Its unique design also saw the SoundBar honored in the 'Best of Innovation' category at the CES 2019 Innovation Awards. With an integrated gyroscope sensor, the SoundBar can determine its own position to adjust sound directionally and provide an optimal listening experience. Meanwhile, LG's SL8YG has been designed with Adaptive Sound Control – analyzing frequency levels to refine sound, based on the content being watched. For added comfort, the sound bars feature high quality audio is delivered via both Bluetooth and Wi-Fi. Built-in Google Chromecast enables users to play their favorite tracks, podcasts or footage via their smartphone.
The sound bars also feature Meridian UpMixer to provide users with the ability to up-mix two-channel audio to multiple, distinct channels. Through LG's partnership with Meridian, audio distortion is eliminated, and clarity and tonal balance maintained.
For supercharged audio, LG's XBOOM Mini has been designed with parties in mind. The flagship CL98 features a solid output of 3,500W, complete with deep, resonant low-frequency performance courtesy of its powerful 10-inch subwoofer. Its Compression Horn generates crisper and more detailed audio across higher frequencies, whilst LG's Party Accelerator+ feature enables users to build their music to a pulsating crescendo, complete with flashing lights. An easy-to-use DJ App (available for Android and iOS devices) provides access to a range of effects such as Scratch Mixing and DJ Loop.
The LG XBOOM Mini CL65D offers a 950W output and has a built-in DVD player to enable users to enjoy a cinematic experience at home. To entertain the household and guests further, the CL65D also features Karaoke Star – with 18 vocal effects to give each person their own unique sound. Multi Color Lighting adds to the party-like atmosphere, with various presets and the ability to sync tracks with the lighting system. Listeners can even use LG's Bluetooth App to connect the mini component with up to three smartphones simultaneously. Users can take turns to play tracks or collaborate and make shared playlists to carry the party on into the night.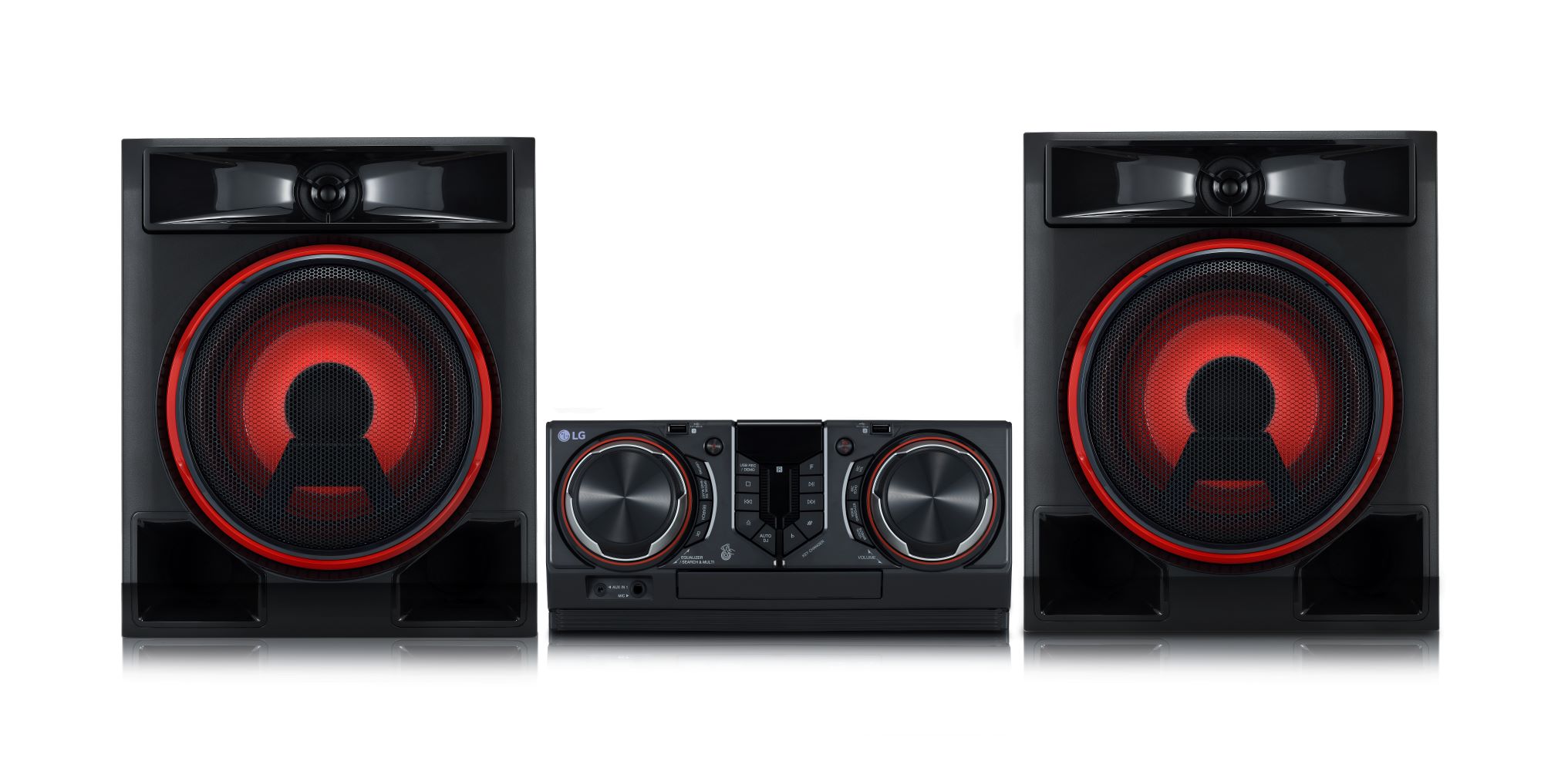 At InnoFest MEA, LG also showcased its XBOOM OneBody speakers. The OL100 and OL55D boast Grab & Move Handles for portability and added durability. The 2,000W Output OL100 features LG's Blast Horn technology to with a folded air duct behind the driver to improve high-frequency sound and bass reproduction. Through LG's partnership with Meridian, the XBOOM OneBody speakers use Clear Vocal and Enhanced Bass features to provide strong audio performance in a single unit, without compromise.
Catering to people on the move, XBOOM Go Bluetooth speakers offer the superior sound quality LG is synonymous with, encapsulated in portable, easy-to-carry forms. The XBOOM Go PK7 is designed with dual tweeters which create a wide sound field, alongside fine detail. The PK7, PK5 and PK3 are all equipped with Dual Passive Radiators to ensure that exceptional bass performance is available in a range of sizes. LG's XBOOM Go speakers are designed with outdoor use in mind.
The PK7 and PK5 are weatherproof (IPX5), whilst the PK3 (IPX7) is waterproof – enduring splashes by the poolside with ease. With Dual Play Connectivity and long lasting battery life (PK7: 24hrs, PK5: 15hrs, PK3: 11hrs), each of the XBOOM Go speakers ensures that a premium listening experience can be achieved on-the-go.
To find out more about LG's latest range of soundbars, mini component, one body and portable Bluetooth speakers, please visit http://www.ccc-sh.net/ae.
# # #
About LG Electronics Home Entertainment Company
The LG Electronics Home Entertainment Company is an industry leader in televisions, audio video systems, monitors, projectors and portable computers. The company is a recognized innovator in the industry for its leadership in OLED TVs which revolutionized the premium TV category. LG is committed to improving customers' lives with innovative home entertainment products led by category-leading OLED TVs and award-winning SUPER UHD TVs featuring artificial intelligence capabilities. For more information, visit www.LGnewsroom.com
Media Contacts
LG Electronics Gulf FZE
Karima Karmouzi
Tel: +9714-350 9500
Fax: +9714-334 4304
Email: karima.karmouzi@lge.com
LG-One
Aaron Budwal
Email: aaron.budwal@lg-one.com