LG SmartThinQ – The Convenient, Intuitive and Innovative Solution Helping Working Women Make The Most Of Their Day Everyday
LG Electronics' host of connected appliances take the hassle out of household chores, giving women more free time to enjoy life
Dubai, UAE, 25 March, 2018: If raising a family in the UAE has to be financially viable, often both parents have to work. According to the World Bank, the UAE female participation rate (FLPR) was almost 41 percent in 2017, meaning that more and more women are joining the workforce compared to two decades ago, many of them juggling their jobs and family life. Much of the latter involves domestic chores, which is still a harsh reality for women, not just in the UAE, but across the world. In an increasingly connected world, women need innovative, intuitive and convenient smart solutions to help them more efficiently manage time spent on domestic chores. Thanks to LG's SmartThinQ? App and host of connected appliances including fridges, washing machines, dishwashers and cooking ranges, women can take the chains off their domestic duties and enjoy more free time.
Researchers from the University of Sharjah and Hofstra University, USA, conducted a study to determine what factors inhibit or facilitate women's entry into the workforce in 2016. They found that, despite rapid strides in creating a more efficient and balanced work-life environment for women across the UAE, there are still socio-cultural barriers around marriage and children, and patriarchal attitudes that hinder women's progress. Domestic chores are still seen as a woman's-world-exclusive by many and women continue to be shackled by household duties.
LG Electronics is alleviating many of these struggles through their smart, eco-friendly and time-saving appliances all connected by the universal LG SmartThinQ? App. With LG's SmartThinQ? technology, women now have the freedom to balance a myriad of daily tasks using a simple smartphone app. It is maximum convenience with minimum effort. The more you use it, the smarter your appliances get, by remembering usage habits and data to better anticipate your needs. Forgot to put on the kids' dirty laundry? Your LG TWINWASH Washing Machine can remind you on the connected SmartThinQ? App, and you can turn it on from wherever you are. Need to get that roasted chicken started for dinner before you get home? It's as easy as turning your oven on from your phone in seconds.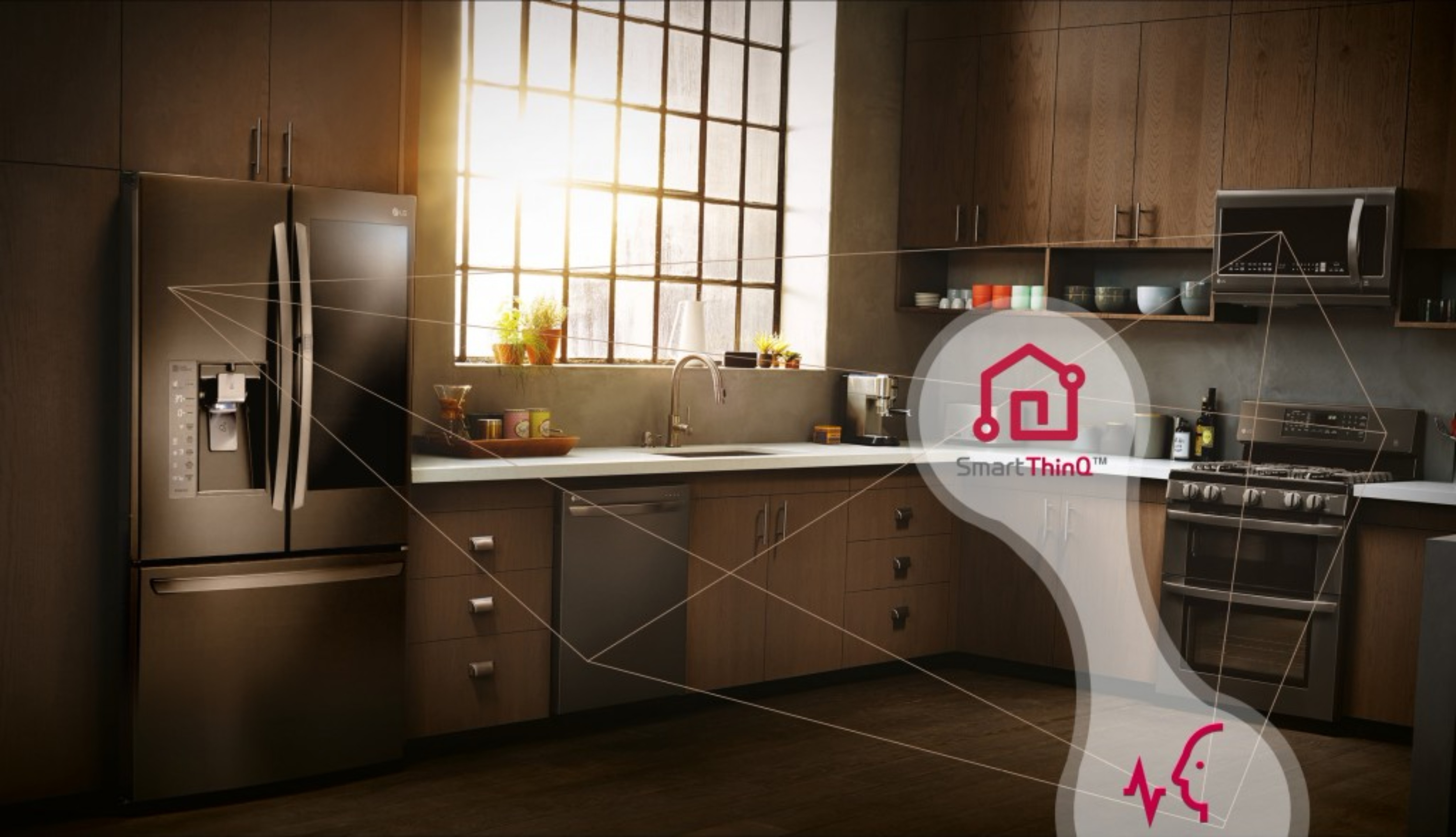 "When we designed SmartThinQ, we wanted it to be more than just a connected ecosystem of devices. We wanted to take IoT to a new level and make our devices not just smart, but adaptable to our customers' requirements and usage, helping alleviate the small stresses that make people averse to smart devices," said Mr. Yong Geun Choi, President, LG Electronics Gulf. "As a result, SmartThinQ is intuitive and easy to use, and makes everyone's lives that much easier."
We all know that not all apps and connected devices are created equally, which is why LG uses a forward-thinking open connectivity framework for SmartThinQ?, meaning your LG smart appliances will work with evolving technologies and devices for years to come. The framework also allows smart hubs to sync with your appliances and create a unified network. So, if you use an Amazon Echo with Alexa, you can simply tell Alexa to make a grocery list for your LG INSTAVIEW DOOR-IN-DOOR Fridge, or to turn on your LG TWINWASH Washing Machine, with voice-activated commands.
For women, managing their smart appliances has never been easier, thanks to LG's wide assortment of wi-fi enabled appliances and one app – SmartThinQ? – to manage them all. It is just one of the innovative ways LG is striving towards making women's lives around the world easier, giving them the freedom to enjoy life.
-Ends-
About LG Electronics, Inc.
LG Electronics, Inc. (KSE: 066570.KS) is a global leader and technology innovator in consumer electronics, mobile communications and home appliances, employing 77,000 people working in 125 locations around the world. With 2017 global sales of USD 55.4 billion (KRW 61.4 trillion), LG comprises five business units ― Home Appliance & Air Solutions, Home Entertainment, Mobile Communications, Vehicle Components and B2B ― and is one of the world's leading producers of flat panel TVs, mobile devices, air conditioners, washing machines and refrigerators. For more news and information on LG Electronics, please visit www.LGnewsroom.com.
Media Contact:
LG Electronics Gulf FZE
Maddan R Saawant
Tel: +9714-350 9500
Fax: +9714-334 4304
Email: madan.sawant@lge.com